Last year on Veterans Day, former Army paratrooper Ernesto Rodriguez began walking from his home in Clarksville, TN to the Pacific Ocean. The 2200 mile trek was Ernesto's way of drawing attention to the 22 veteran suicides happening in America every single day.
Along the way, Rodriguez met with veterans organizations, homeless vets, spoke to local groups and even had to fight his own battles against PTSD and depression.
He persisted. On April 19th of this year, the 35-year-old veteran completed the task he started on November 11, 2016.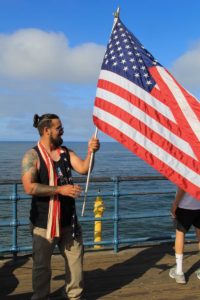 Fast forward to Veterans Day 2017 and Rodriguez is continuing his mission to support veterans.
Listen to Rodriguez discuss his latest personal challenge with Pure Opelka's Mike Opelka.

On November 18, Ernesto is competing in a CrossFit challenge to raise money for Green Beret vets and their families.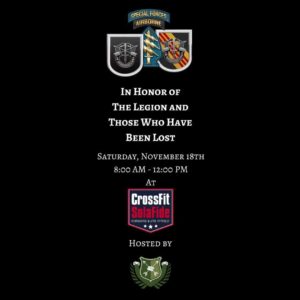 Follow Mike Opelka on Twitter – @stuntbrain