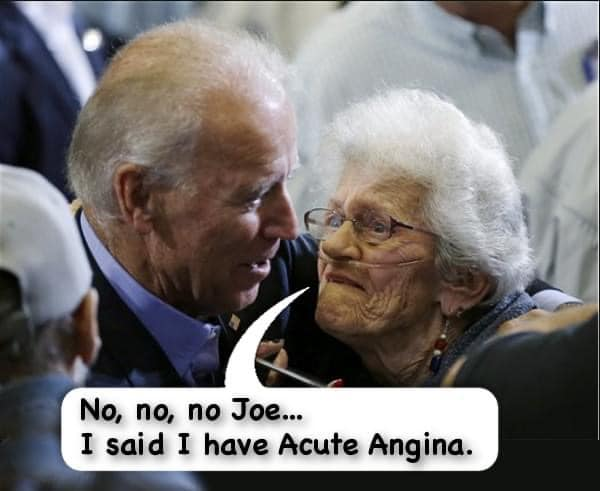 THIS DAY IN HISTORY
1536 – Henry VIII's second wife, Anne Boleyn is beheaded on Tower Green
1588 – 130 ships of the Spanish Armada set sail for England —
1935 – The NFL established the college draft — to begin the following year
1962 – Marilyn Monroe sings "Happy Birthday" to President Kennedy
1964 – U.S. Diplomats find at least 40 hidden microphones at our embassy in Moscow
News and The Politics out of D.C.
TRUMP DECLARED HE'S TAKING HYDROXYCHOLOROQUINE (FOR A WEEK NOW)
PELOSI SLAMMED PRESIDENT TRUMP'S ANNOUNCEMENT, CALLED HIM 'MORBIDLY OBESE'
THE PRESIDENT ANNOUNCED ALL FUNDING TO THE W.H.O. IS ON HOLD, POSSIBLY PERMANENTLY
IN A PRIVATE MEETING WITH TRUMP, DR BIRX WAS REPORTEDLY CRITICAL OF THE W.H.O./CHINA RELATIONSHIP
SENATE JUDICIARY COMMITTEE TO VOTE ON SENDING SUBPEONAS TO 53 OBAMA ADMIN OFFICIALS
MORE DIRT EMERGES ON THE FIREDSTATE DEPT IG
HILLARY CLINTON WAS NOT A FAN OF THE FIRED IG (HE CRITICIZED HER EMAIL USE)
BIDEN REVEALS HIS NICKNAME FOR DONALD TRUMP — 'PRESIDENT TWEETY' — WILL IT STICK?
'AMERICA FIRST' – GOV'T REACHED $350 MIL+ DEAL TO MANUFACTURE DRUGS HERE IN THE U.S.
General News
VIRUS UPDATE: FLORIDA REPORTS SMALL UPTICK IN CASES AS BUSINESSES OPEN
MODERNA REPORTS POSITIVE RESULTS FROM EARLY CORONA VIRUS VACCINE TRIAL
CALIFORNIA OPENS UP CORONA VIRUS FUNDING FOR ILLEGAL IMMIGRANTS IN THE STATE
ALASKAN GROCERY TRAVELED 14 HOUR BY BOAT TO FEED HIS TOWN
GYM OPENS, NJ COP DOES NOT ENFORCE GOV'S EXECUTIVE ORDER — GOVERNOR REACTS
GOLF'S U.S. OPEN WON'T BE QUITE SO OPEN — BUT, IT'S STILL SLATED TO BE PLAYED IN SEPTEMBER
JAKE TAPPER CALLED OUT FOR HYPOCRISY AFTER SCOLDING TRUMP FOR LAUNCHING 'SMEAR CAMPAIGNS'
Other News Catching My Eye
IS THIS THE FUTURE OF JURY DUTY? ZOOM JURY EXPERIMENT BEGINS
'MASKS ON, CLOTHES OFF' — WYOMING STRIP CLUBS OPEN
THE U.N. MAKES IT OFFICIAL — USING TERMS 'HUSBAND' OR 'WIFE' IS POLITICALLY INCORRECT
MARYLAND RESTAURANT'S 'BUMPER TABLES' LOOK RIDICULOUS — BUT, THE IMAGES ARE EVERYWHERE
A TV LAND LEGEND IS GONE… 'EDDIE HASKELL' — ACTOR KEN OSMOND IS DEAD AT 76
YESTERDAY'S WATERMELON-HEAD-WEARING SHOPLIFTER HAS BEEN ARRESTED