Countdown to the 2020 election – 154 days to go!
Meme du Jour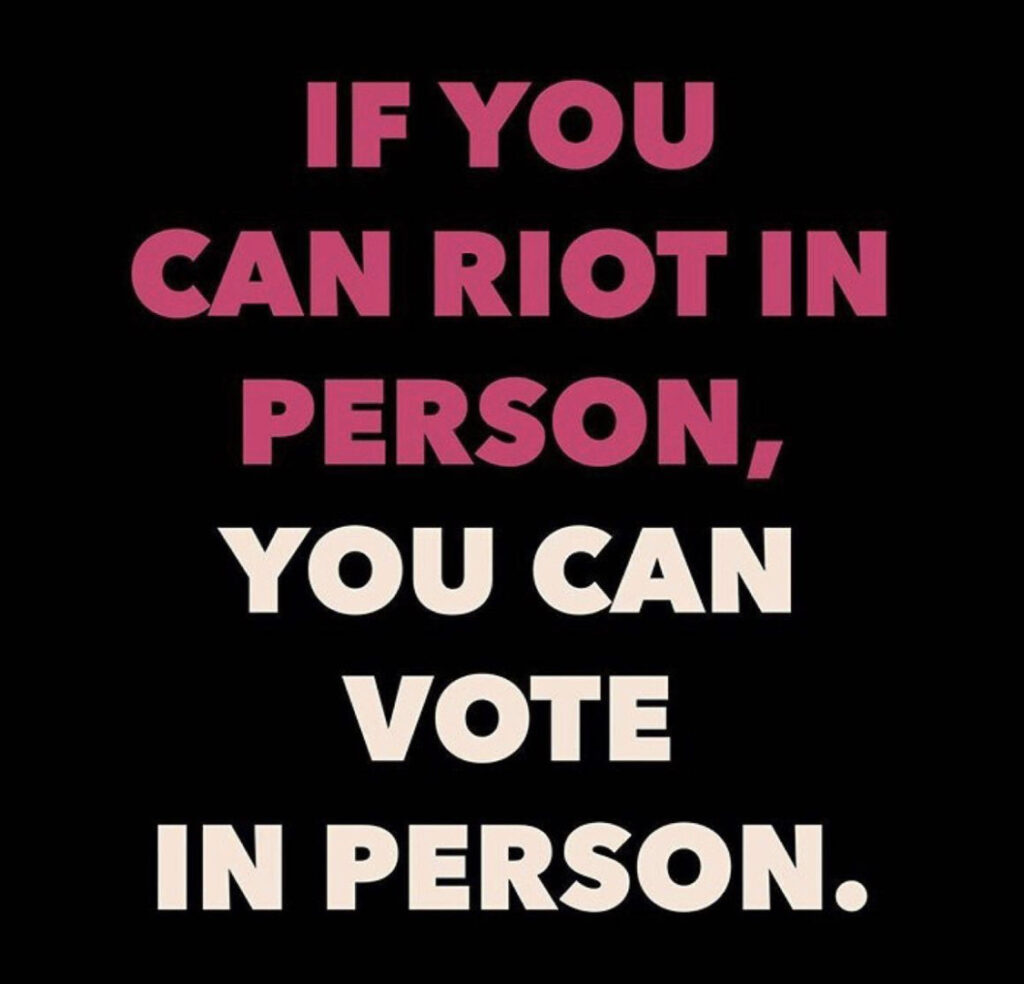 THIS DAY IN HISTORY
1886 – Grover Cleveland became the first (and only) President married in the WH
1924 – Congress granted U.S. citizenship to all Native Americans
1941 – Lou Gehrig passed away
1953 – Queen Elizabeth II was crowned in a ceremony at Westminster Abbey
News and The Politics out of D.C.
TRUMP VOWS TO MOBILIZE FEDERAL RESOURCES AGAINST PROTESTERS
PRESIDENT TRUMP: I AM YOUR LAW AND ORDER PRESIDENT
YOU HAVE TO DOMINATE — PRESIDENT TO GOVERNORS ON PROTESTS
TRUMP'S CHURCH VISIT SPARKS OUTRAGE OVER HOW PARK WAS CLEARED
NATIONAL GUARD ARRIVE BY THE TRUCKLOAD AT THE WHITE HOUSE
CNN'S DON LEMON SAYS AMERICA'S TEETERING ON 'DICTATORSHIP'
OF COURSE, DEM GOV SAY TRUMP'S WORDS ARE MAKING THINGS WORSE
BIDEN ADVICE TO COPS… SHOOT THEM IN THE LEG, NOT THE HEART
General News
TWO AUTOPSIES CONFIRM FLOYD DIED BY NECK COMPRESSION BY OFFICER
GEORGE FLOYD'S BROTHER — HE WAS ALL ABOUT PEACE
NYC ERUPTS – VIOLENCE AGAINST POLICE, MACY'S FLAGSHIP LOOTED
SECOND HORRIFIC INCIDENT – NYC OFFICER LAUNCHED INTO AIR BY HIT & RUN
FOUR POLICE OFFICERS SHOT IN ST LOUIS
LAPD CHIEF HAS TO ISSUE APOLOGY AFTER BLAMING FLOYD DEATH ON RIOTERS
FEDS: MOLOTOV-COCKTAIL TOSSING LAWYERS WERE PASSING OUT FIREBOMBS TO PROTESTERS
THIS FLORIDA POLICE CHIEF IS MY NEW HERO
HEY EVERYBODY, MICHIGAN'S OPEN!
BET FOUNDER WANTS U.S. TO PAY REPARATIONS — IT'S ONLY $14 TRILLION
DENNIS RODMAN ON LOOTERS — WHY ARE WE DOING THIS? 'WE'RE NOT F*CKING ANIMALS'
MORE BRICKS? WHAT'S GOING ON HERE?
'USE CHAINS, NOT ROPES' –TWITTER VERIFIED ARCHEOLOGIST POSTS ADVICE ON HOW TO TAKE DOWN THE WASHINGTON MONUMENT
Other News Catching My Eye
ATTENTION LOOTERS — ROLEX STORES ARE NOT A GOOD TARGET
SPOTTED IN CA — LOOTERS FIGHTING OVER THEIR LOOT
ODD: LOOTER IN SEATTLE SPOTTED STEALING A CHEESECAKE (A WHOLE ONE)
PROTESTER LOSES AN EYE AFTER BEING HIT BY TEAR GAS CANISTER
WATCH: UFC'S JON JONES CONFRONTS TWO RIOTERS WITH PAINT CANS