Mike Opelka · Two Minute Drill: Don't erase history. History belongs to all of us — even if it makes you mad.
It's National Fudge Day AND Fresh Veggies Day
Countdown to the election – 140 days to go!
Meme du Jour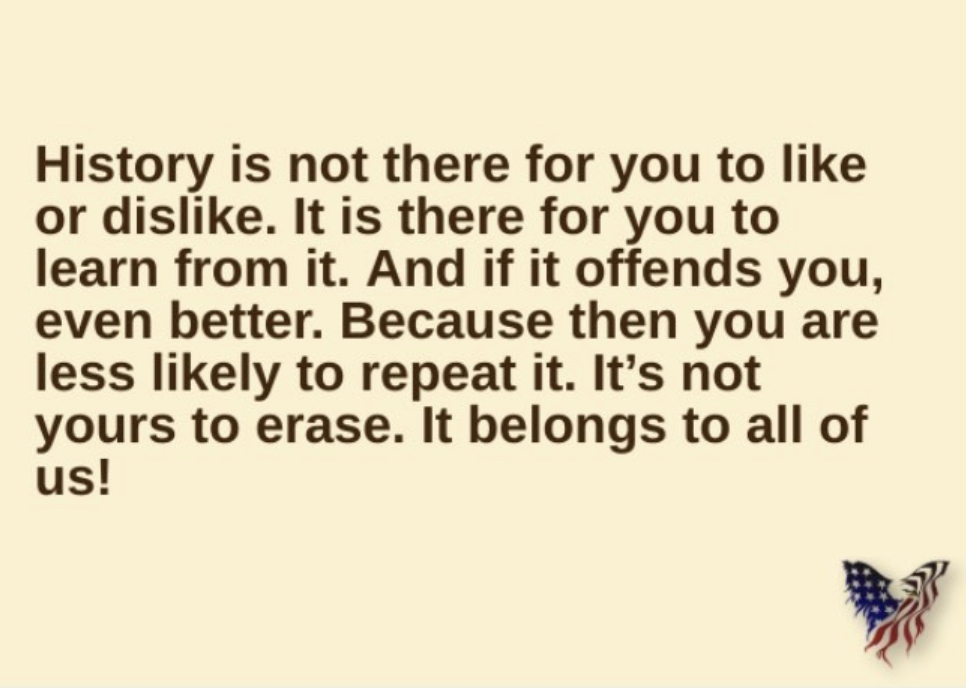 THIS DAY IN HISTORY
0455 – Rome is sacked by the Vandal army
1858 – 'A house divided against itself cannot stand.' Lincoln accepted the Republican Party's nomination and delivered that line
1910 – The first Father's Day is celebrated in Spokane, WA 
1935 – The House of Representatives passed FDR's New Deal
1960 – Hitchcock's 'Psycho' premiered (it was the first film to show a toilet flushing)
2015 – Donald Trump announced his campaign for the Presidency
News and The Politics out of D.C.
EXECUTIVE ORDER ON POLICING EXPECTED FROM THE WHITE HOUSE TODAY
TRUMP: IF BOLTON RELEASES HIS BOOK, HE'S BROKEN THE LAW
PRESIDENT TRUMP THREATENS CRACKDOWN ON SEATTLE AUTONOMOUS ZONE
TRUMP CALLED SHOOTING OF RAYSHARD BROOKS 'VERY DISTURBING'
BEN CARSON SAYS HE'LL HELP TRUMP 'GET THERE' ON ANTHEM KNEELERS
TRUMP CALLS FOR TROOP REDUCTIONS IN GERMANY
OBAMA TO (VIRTUALLY) JOIN BIDEN FOR FUNDRAISER
HOW MANY PEOPLE WANT TICKETS FOR TRUMP'S SATURDAY RALLY???
General News
THREE NYPD OFFICERS 'INTENTIONALLY POISONED' 
POLICE REFORMS ANNOUNCED IN ATLANTA AFTER RAYSHARD BROOKS KILLING
9-1-1 CALL THAT TRIGGERED ATLANTA MAN'S KILLING IS RELEASED
A NIGHT OF UNREST IN THREE STATES
DE BLASIO'S ARMY OF CONTACT TRACERS IS NOT ASKING ABOUT PROTESTS
GOV TO  NYC — DON'T MAKE ME COME DOWN THERE AND LOCK YOU DOWN AGAIN
PROTESTERS PULL DOWN JEFFERSON'S STATUE AT PORTLAND HIGH SCHOOL
NORTH KOREA BLOWS UP SOUTH KOREA LIASON OFFICE
HOWARD STERN RESPONDS TO TRUMP JR's RETWEETING HIS N-WORD SKETCH
Other News Catching My Eye
UNITED AIRLINES: NO MASK, NO FLIGHT… AND, YOU'RE ON A 'LIST'
REALLY??? A NEW FORD BRONCO IS COMING… RELEASED ON OJ's BIRTHDAY
HEY LOOK, A HUMAN BONE ON MARS! (OH, WAIT, IT MIGHT BE A ROCK)ACTIVIST WHO WANTS STATUES REMOVED ADMITS SHE DOESN'T KNOW WHO WINSTON CHURCHILL IS — 'I HAVEN'T MET HIM'