He's a sitting judge in Ohio…and also a possible candidate for Governor in the state.
As of Friday, Bill O'Neill was not exactly a household name in Ohio. That may all change after he posted the following on Facebook.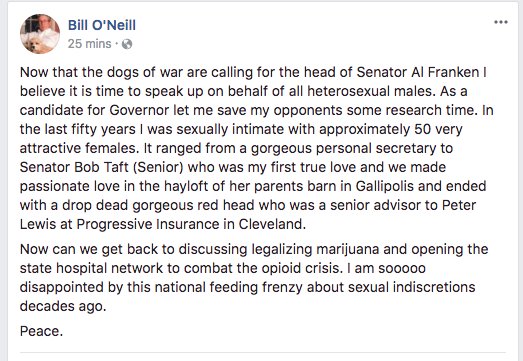 (Are we to infer there may be other, less attractive women, with whom he may have had similar encounters?)
Listen to Mike read the Ohio Democrat's crazy Facebook post.

Follow Mike Opelka on Twitter — @stuntbrain