A concerned father got the shock of his life when he innocently asked his seventh grade son, "What did you learn in school today?"
Sirell Fiel (Sir-el Feel) took one look at the "Gender Identity" booklet handed to his son by the health-ed teacher at Cambridge Central School in upstate New York and knew there was something very wrong about the lesson and the assignment his son had been given.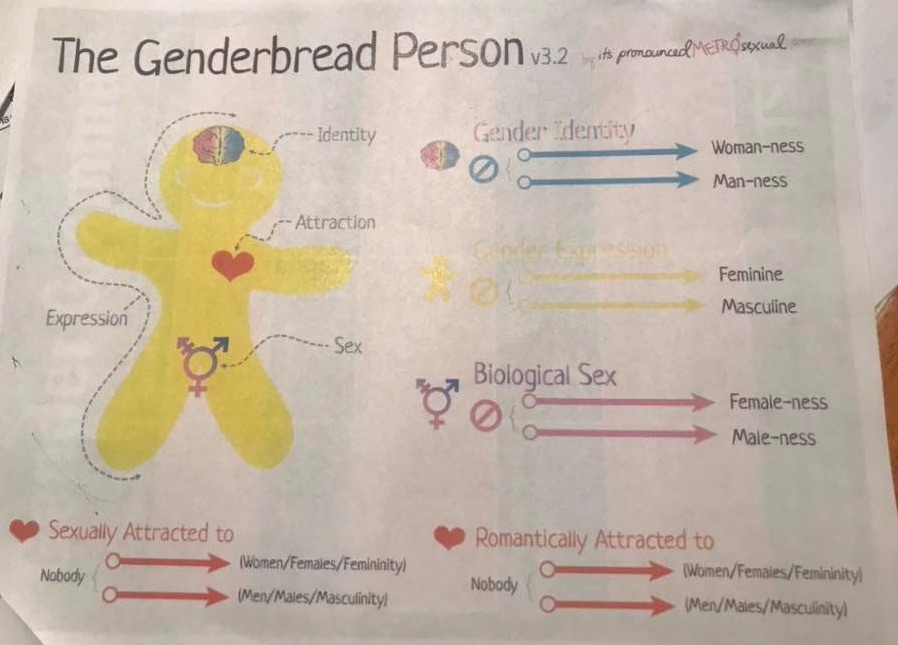 From the "GenderBread Person" (above) to the 50 vocabulary terms and various sexual techniques the children were asked to learn for a test to be given the next day, Mr. Fiel was outraged.
The truck driver decided to use social media to let others know about the program he considered to be "over the line" and something parents should be teaching to children. The original Facebook video from Sirell Fiel caught fire and has racked up nearly one million views in less than two weeks.
The good news…Fiel's video engaged and enraged hundreds of parents. The school has placed the health education instructor administrative leave and apologized for the presentation.
The school district's Superintendent Vince Canini, called the presentation materials "inappropriate" and assured parents "it will not happen again."
Listen to Mike break down the father's outrage over the "Gender Identity" booklet.

Follow Mike Opelka on Twitter – @stuntbrain
Watch the full video posted by the concerned parent, here.