Alex Bowen's late night adventure has made national news.
On Nov 30, Bowen claimed to be unable to sleep. So, the South Carolina man popped into a local Waffle House.
The all-night diner was empty. No customers or employees in sight. Then, the sleepless and hungry man spotted a cook curled up in a booth.
Instead of waking the worker, Bowen stepped into the kitchen and started cooking his own meal…snapping selfies along the way.
What did the amateur chef cook for himself? Bowen told WIS-TV he whipped up a"double Texas bacon cheesesteak with extra pickles."
Lest you think Alex Bowen would do a (cook) "dine-and-dash" on the Waffle House, he returned the next day to pay for the sandwich.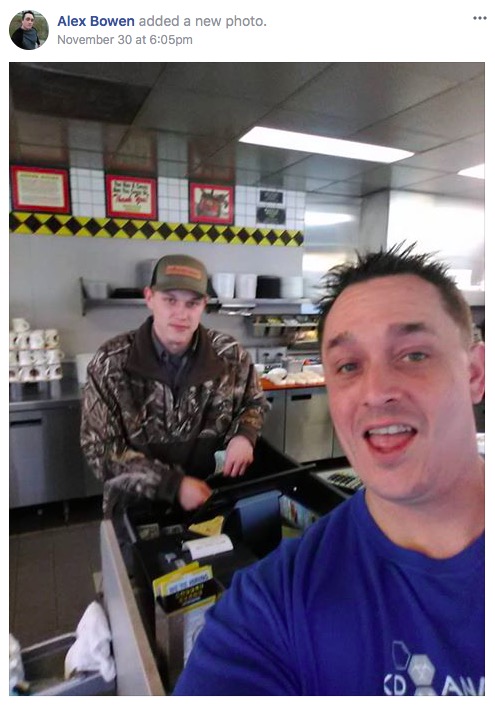 For the record, Bowen admitted his inspiration may have come from a bottle, "I give all the credit to my old friend vodka," Bowen told WIS-TV.
What happened to the sleeping employee? Waffle House suspended the worker for a week and is "investigating" the incident.
The company also had some fun with the statement posted about the incident. The formal release ended with, "In a related note, obviously Alex has some cooking skills, and we'd like to talk to him about a job since we may have something for him."
Watch the local report.